Enjoy our personalised and exquisite services in the heart of Córdoba's old town
Relax in a unique setting
The hotel was built inside a traditional Cordovan house, respecting its original elements. The artistic heritage and the excellent service make it a highly enjoyable stay for all visitors.

Modernity and tradition
These two aspects come together in great harmony in our Cordovan courtyard, around which the hotel is built, predominantly decorated with white marble and Cordovan floors. Brightness and tranquillity set the perfect atmosphere, accompanied by the sound of the water flowing from the fountain.
The first morning coffee …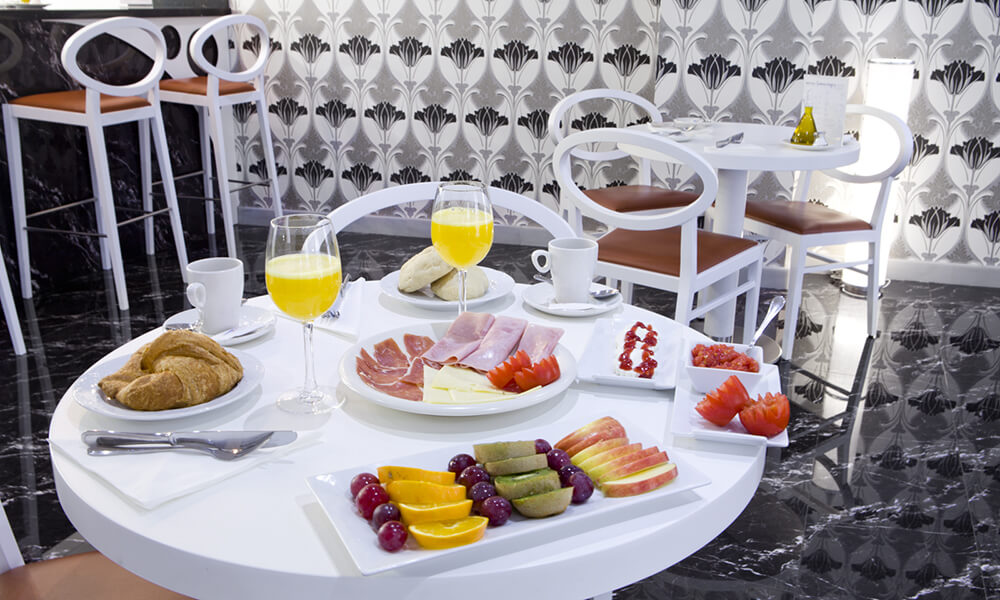 A continental breakfast is served to your table and it includes:
Coffee or tea
Fresh orange juice
Choice of toast
Choice of croissants
Cereal or yogurt
Fresh fruit assortment
You can also choose to have our Express breakfast served to your table, which includes: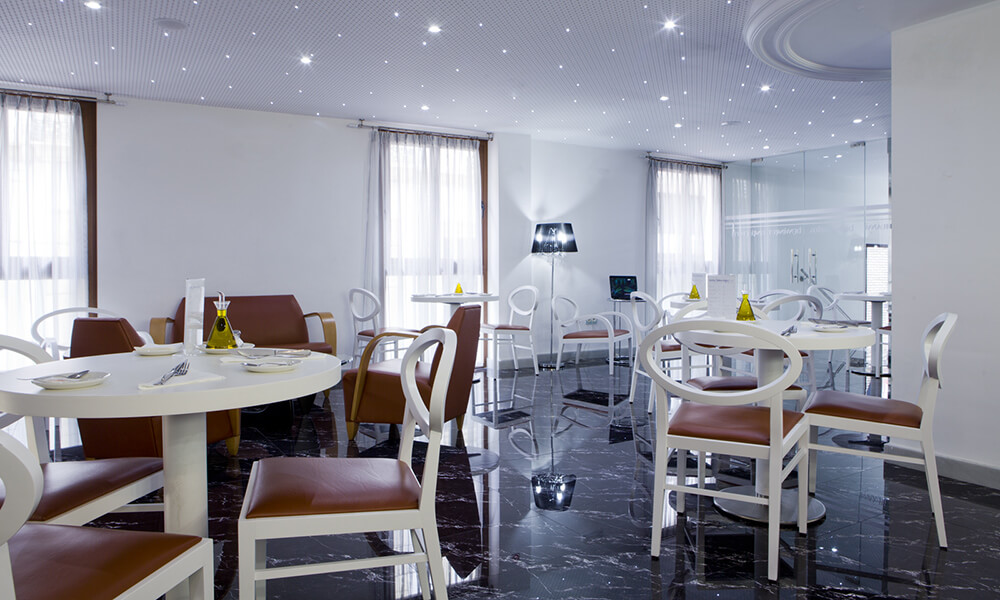 Coffee or tea
Fresh orange juice
Toast or croissant
You can find many different restaurants of all kinds near the hotel. Our staff will happily offer you advice and recommend the best restaurants for lunch or dinner.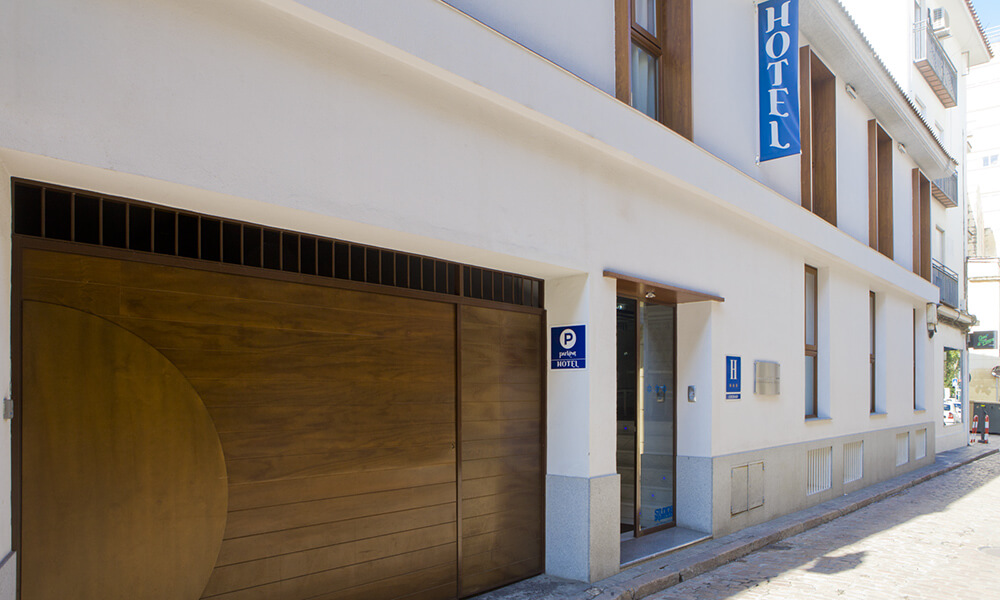 To make your life easier, we offer an on-site car park where you can park your vehicle during your stay.
We recommend that you book in advance due to limited spaces.
Reception desk 24/7
Tourist information